Many in-house law departments are choosing to have in-house paralegals and attorney's present exhibits using TrialDirector, SanctionII or TrialPad.
Many of our clients rely on our substantial "Hot Seat" experience in the courtroom and knowledge of all relevant trial presentation software to help guide them smoothly through the most complicated trials.
We regularly work behind the scenes on many of our clients' trials, providing data and document management, deposition video editing and technical support in addition to installing and providing the courtroom presentations systems.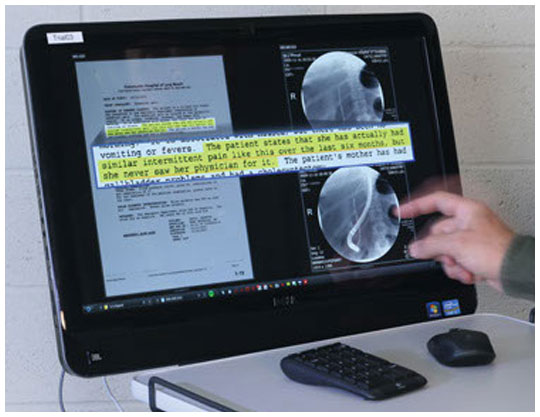 "What You Need to Know" Training
CVisualEvidence LLC provides trial presentation software training on the use of TrialDirector, SanctionII and TrialPad. Jim Curio is a certified inData TrialDirector Trainer for versions 4, 5 & 6. He has trained hundreds of trial techs, paralegals and attorneys on how to effectively use the trial presentation software in the courtroom.
Our staff utilizes their knowledge and experience in the courtroom and translates it into informative and comprehensive "What You Need to Know" training sessions.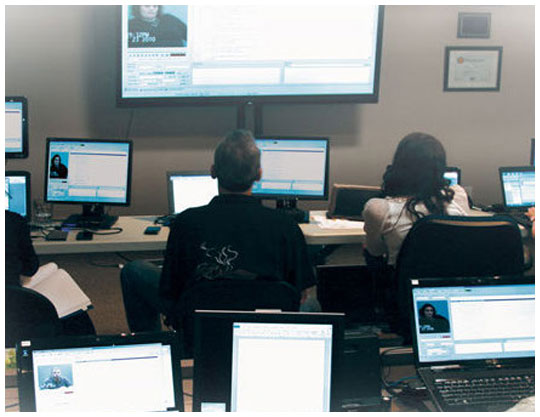 To optimize support and training, CVisualEvidence works to remain on the cutting edge of trial presentation technology and are embracing the new presentation opportunities that the iPad and large screen LCD displays bring to the courtroom.
Training can be provided at our facilities in San Pedro, CA, the courtroom, or the comfort of your own office.