[rev_slider main_slider]
WELCOME to CVisualEvidence LLC
CVisualEvidence: A Partner, Not a Vendor.
At CVisualEvidence, we don't just perform a service or complete a job, we take the time and effort to understand your case and we have the years of experience to truly collaborate with you as a partner.
For the last 32 years, Jim Curio, founder and President of CVisualEvidence LLC, has been a leading pioneer in the evolution and acceptance of demonstrative video evidence in trials, mediations and arbitrations. It was in 2005 that Jim created CVisualEvidence, designed to be a one-stop shop for trial lawyers assisting with discovery through verdict.
Jim has worked shoulder-to-shoulder with some of California's leading plaintiff and defense attorneys in hundreds of trials, mediations and arbitrations. Jim and his team have supported the success of countless multi-million dollar verdicts and settlements for plaintiff lawyers and has supported the winning efforts of just as many defense attorneys.
Because of our extensive experience, when seeking a consultation, we can provide you expert advice as to which demonstratives and trial technology could most effectively illustrate your case.
We work within your budget. There are never any hidden costs or surprise fees and we always offer a free, no obligation consultation and estimate.
Let us support your success.



TESTIMONIALS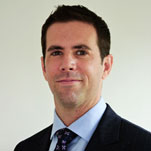 The Picture in Picture video depositions by CVisualEvidence are extremely helpful in capturing the full cross examination of key witnesses. The playback of the video for trials is seamless as the jury sees both the witness and the exhibit being used in the cross exam. The PIP also allows you to control the exhibit and which position of the document is being shown. This is a useful method for keeping control of an adverse witness.
This impressive technology has changed the way we use and view depositions: High definition video with flawless sound; no more changing tapes or straining to see exhibits. The world now views movies in HD – a jury should see depositions in the same way. This mind-blowing technology is the way depositions should be taken."
Leave no doubt, Jim Curio is the best in the business.
We call Jim the "miracle worker." He finds a way to get whatever we need done by impossible deadlines finished in creative ways. He is never satisfied until the work is perfect.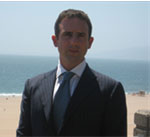 Jim is not just a trial tech, he is a critical member of the trial team.
CVisualEvidence made it a breeze to use the iPad with hundreds of medical records, deposition video clips and demonstrative exhibits for advanced trial presentation.
The CVisualEvidence team was absolutely fantastic and an essential element to our success. I cannot say enough great things about them.
No second thoughts: Jim is my first and last thought about AV equipment and video clips for trial.